How Much is a Transmission?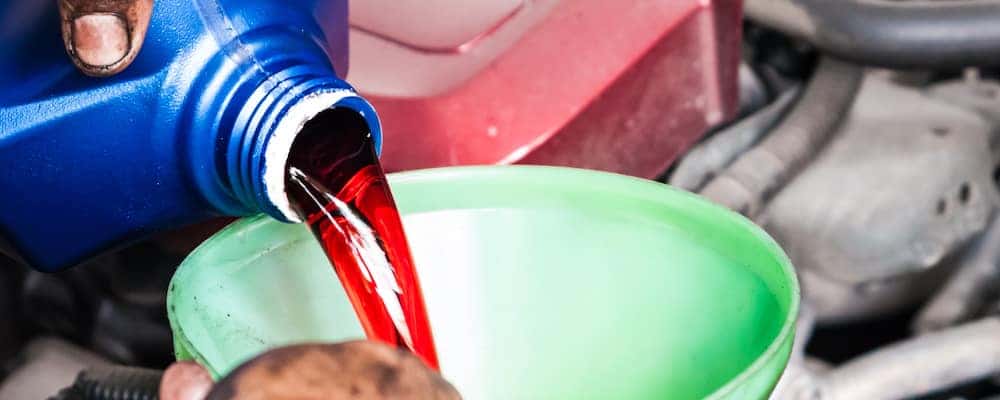 If your transmission on your last legs in Tysons Corner, you might be getting ready for a hefty transmission cost at thousands of dollars. Depending on your vehicle and transmission type (CVT, automatic, or manual transmission) the price can vary widely, but generally, a new transmission ranges between $1,800 and $3,400. On top of that, labor costs can be between $79 and $189, and there are usually a few additional taxes and fees included. Learn more about transmissions below, and when you need to replace a transmission, rely on the Lindsay Volkswagen of Dulles service center near Springfield.
What Does the Transmission Do?
The transmission helps distribute power to the tires, and when you shift gears or accelerate/decelerate, the engine and transmission disconnect to change to a new drive position. If you have an automatic transmission like most drivers in the U.S., the system senses this change and automatically adjusts the torque distribution. This enables smoother acceleration when you step on the gas.
How Often Should the Transmission Fluid Be Replaced?
This depends on your model. Some recommend every 30,000 miles and others aren't until every 100,000 miles. For a more accurate mileage, consult your owner's manual. Transmission fluid changes are typically covered in your vehicle's warranty as long as you've kept up with the regular maintenance schedule, which will extend the life of your car and help avoid costly repairs down the road.
How To Check Your Transmission Fluid
If you want to be proactive about transmission care, you can follow these easy steps to check your transmission fluid right at home!
Turn the car on to warm up the engine.
Find the transmission fluid dipstick. Use your owner's manual if you're having trouble finding it.
Remove the dipstick and put some of the fluid on your finger. Move it around between your forefinger and thumb. This liquid should be mostly clear with a pink hue.
Make sure the fluid doesn't give off a burnt smell or look dirty. If this is the case, bring your model in for a fluid replacement.
Wipe off the dipstick with a rag and put it back in place.
Pull it out again to check the levels. If it is under the "Full" marking, you'll need to add fluid.
Using a funnel, add more fluid until it reaches the "Full" marking.
Let Lindsay Volkswagen of Dulles Help
If you would prefer a professional to check your transmission fluid, rely on our expert technicians and genuine Volkswagen parts at Lindsay Volkswagen of Dulles. With the Volkswagen Care Program, regular maintenance in Alexandria is easier than ever. You can continue your automotive education by learning how to remove a car battery. Or finding out what an alternator does or what a timing belt is!
Learn More at Lindsay Volkswagen of Dulles
If your transmission on your last legs in Tysons Corner, you might be getting ready for a hefty transmission cost at thousands of dollars. Depending on your vehicle and transmission type (CVT, automatic, or manual transmission) the price can vary widely, but generally, a new transmission ranges between $1,800 and $3,400. On top of that, labor…

If you have a Volkswagen model in Tysons Corner and want to enhance its performance on the roads, you have several options to choose from, including genuine Volkswagen parts and accessories, and aftermarket Volkswagen performance parts. Learn more below then reach out to the Lindsay Volkswagen of Dulles parts center to ask about available parts near you! Parts Center Genuine Volkswagen…

Timing belts, also known as cambelts, are vital to the overall health of your Volkswagen vehicle. Timing belts harmonize camshaft and crankshaft rotation. If both are in sync, everything can run properly, but if they are not, it can cause serious longterm issues. Take the trip from Alexandria to the Lindsay Volkswagen of Dulles service center so you…