A Brief History of the Volkswagen Beetle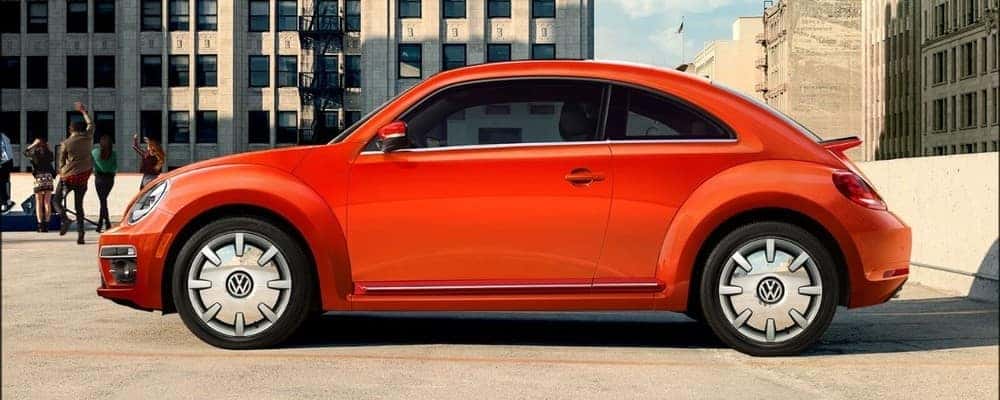 Easily one of the most recognizable vehicles on the road now for more than three quarters of a century, the Volkswagen Beetle remains a benchmark among fun-to-drive cars that make an impression without breaking the bank. Check out this brief rundown of the history of the VW Beetle, and then become a part of the tradition by finding your own Beetle at Lindsay Volkswagen in Sterling, VA.
The Beginning of a Legend
The first rendition of the VW Beetle was produced in 1938, but it wasn't until 1947 that the first production models made their way through the assembly line. By 1950, the Beetle had hit American shores, alluring eager buyers with its unprecedented looks and quirky personality, including an engine in the trunk!
A More Powerful Bug
In 1971, Volkswagen stepped up its Beetle game with a more high-performance version of the model. Highlights included:
New engine with twin-port cylinder heads
New oil cooler location
Updated suspension tuning
Bigger available version with more storage space
The End of an Era
By 1976, despite a brief but meaningful love affair among U.S. shoppers, Beetle sales had begun to decline. Hardtop sales came to a halt that year, with convertible sales running out in 1979.
Resurrecting the Beetle
It turns out that Americans really missed the VW Beetle in the decades that followed, so in 1998 many were thrilled with the introduction of an all-new bug that was primed for the turn of the century. Built and designed for a new era, the '90s Beetle included:
Front-wheel drive
Front-mounted engine
Capable output
A host of modern technologies
Become a Part of the VW Beetle Story at Lindsay Volkswagen
Fortunately, the 2018 Volkswagen Beetle is one of the many new VW models on sale near Dulles right now at Lindsay Volkswagen. Its latest iteration maintains the unmistakable heritage of the Beetle while giving it a sportier, more dynamic edge for a whole new generation!
Make your way to Lindsay Volkswagen to check out the VW Beetle today at 22455 Lindsay Cars Court in Sterling, VA, where we're open for sales seven days a week. For more information about the history of Volkswagen Beetle or to test drive the Beetle near Alexandria, contact us online or give us a call at 844-230-4217.