The Volkswagen ID Buzz EV is Coming Soon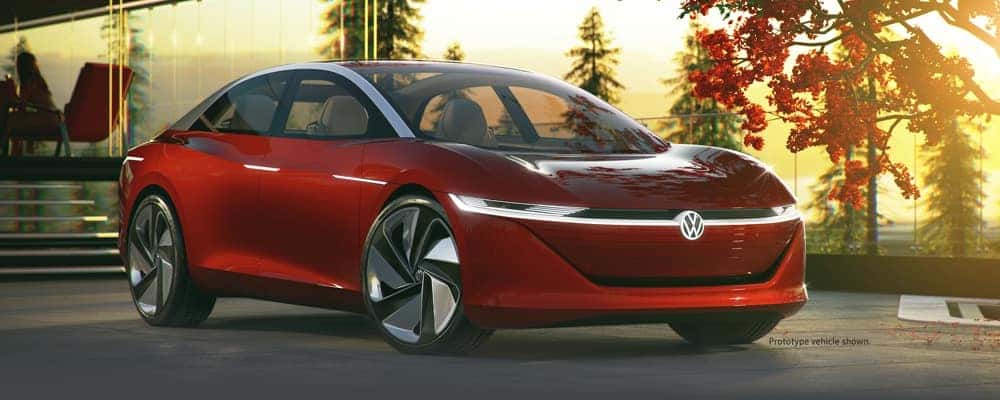 ---
---
The Volkswagen Microbus defined the 1960s in America, and now a new generation of drivers can experience its revival in the new Volkswagen ID Buzz EV. A great choice for families and roadtrippers, the Volkswagen ID Buzz EV debuted as a concept at the 2018 Detroit Auto Show and is slated to be available as a production model in the near future.
When is the Volkswagen ID Buzz EV Coming?
The Volkswagen ID Buzz is expected to arrive as a production model in the U.S., Europe, and China in 2022. More details are still emerging.
Evolution of the Volkswagen Microbus
The VW Microbus, also known as the "Vanagon," was a popular vehicle for all types of drivers. The upcoming Volkswagen ID Buzz EV will incorporate many elements of styling while developing more efficient and more powerful output from a new all-electric powertrain.
It's Electric!
The Volkswagen ID Buzz EV will be powered by dual electric motors positioned on the front and rear axles. In terms of performance, drivers in Alexandria can look forward to:
369 hp
AWD
300 mile driving range
80% charge in 30 minutes
The new Volkswagen has been getting attention for its electric engine. Dr. Herbert Diess, Chairman of the Board of Management for the Volkswagen brand in Pebble Beach, CA, stated "For me, the I.D. Buzz concept is the most beautiful and exciting electric car in the world".
Find Out More About the VW ID Buzz EV at Lindsay Volkswagen
There's a lot to learn about the VW ID Buzz EV, so contact the team at Lindsay Volkswagen for the latest updates. You can also count on us for all your VW financing and service needs, so stop by and see us today in Sterling, VA to explore our range of Volkswagen family vehicles.
Volkswagen is moving in a new direction, and the I.D. Buzz is just the beginning! Find out how to participate by joining us for the summer's Drive Bigger event at Lindsay Volkswagen of Dulles.