How Much is a Volkswagen Oil Change?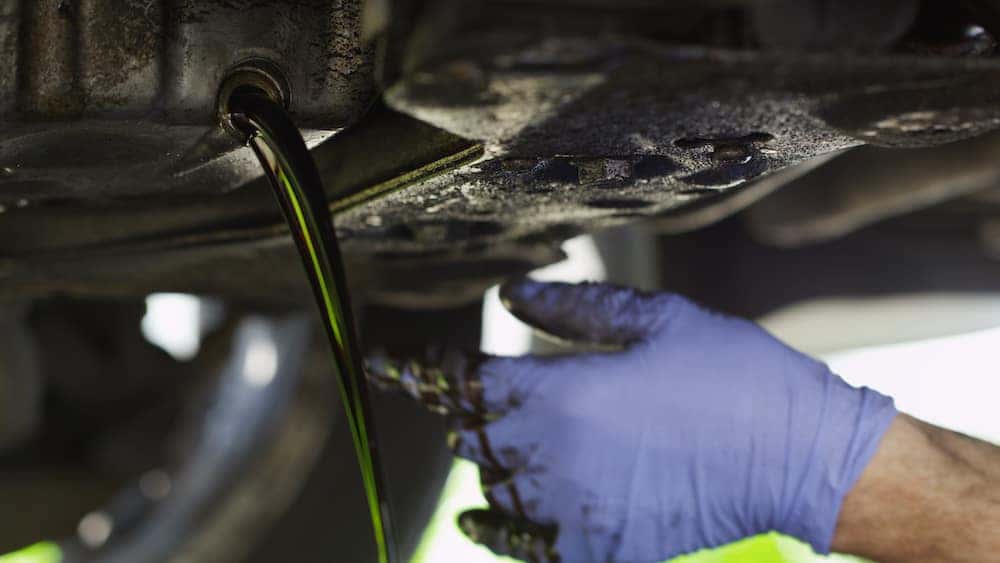 Changing your Volkswagen's oil is crucial to the health of your vehicle, and it's also, fortunately, one of the easiest and most affordable repairs to have done. Regular oil changes for your VW model in Tysons Corner help you avoid more costly issues down the road. Learn more about how much a VW oil change costs at our VW oil change service center.
The Cost of a Volkswagen Oil Change
For most new Volkswagen cars, the cost of having a professional change your oil is between $99 and $134. That fee covers everything your vehicle needs, including:
Standard or Synthetic Oil
Oil Filter
Labor
Taxes
Oil Disposal
The oil change cost for vans and SUVs is slightly higher since those vehicle require more oil, and the actual oil change can take longer to complete on a van or SUV than on a standard vehicle.
How Often Should You Change Your Oil?
The time your vehicle can go between oil changes will vary on how much driving you do in the Springfield area, the type of oil you use, and the vintage of your vehicle. While older, high-mileage vehicles could require oil changes every 3,000 miles or so, newer vehicles and those using a synthetic oil or blended oil can go much longer.
To find your vehicle's recommended maintenance schedule, check your owner's manual, or speak to a Volkswagen service specialist.
Why Do You Need to Change Your Oil?
Your engine oil is crucial to your vehicle's smooth operation. Not only does your oil lubricate your vehicle's moving parts, but it also helps to pull dirt and debris away from those delicate components – all while cooling the engine's interior. Without clean oil, those bits of grime you pick up during your normal Alexandria area drive would wear your engine down in a hurry.
How to Reduce Your VW Oil Change Price
While you could save money on your oil changes by doing them yourself, if you haven't the time, expertise, or inclination to do so, our service coupons are the next best thing. Choose from VW coupon options that allow you to save on basic services, like oil changes and brake inspections, or pick up a discount to cover any service – it's up to you.
Learn More at Lindsay Volkswagen of Dulles
Learn more about the many ways we help our Dulles drivers save on their vehicle's regular maintenance at Lindsay Volkswagen of Dulles. Or, schedule a Ashburn area VW service appointment to get started on your VW oil change.
More on VW Service
If your transmission on your last legs in Tysons Corner, you might be getting ready for a hefty transmission cost at thousands of dollars. Depending on your vehicle and transmission type (CVT, automatic, or manual transmission) the price can vary widely, but generally, a new transmission ranges between $1,800 and $3,400. On top of that, labor…

If you have a Volkswagen model in Tysons Corner and want to enhance its performance on the roads, you have several options to choose from, including genuine Volkswagen parts and accessories, and aftermarket Volkswagen performance parts. Learn more below then reach out to the Lindsay Volkswagen of Dulles parts center to ask about available parts near you! Parts Center Genuine Volkswagen…

Timing belts, also known as cambelts, are vital to the overall health of your Volkswagen vehicle. Timing belts harmonize camshaft and crankshaft rotation. If both are in sync, everything can run properly, but if they are not, it can cause serious longterm issues. Take the trip from Alexandria to the Lindsay Volkswagen of Dulles service center so you…