Volkswagen Performance Parts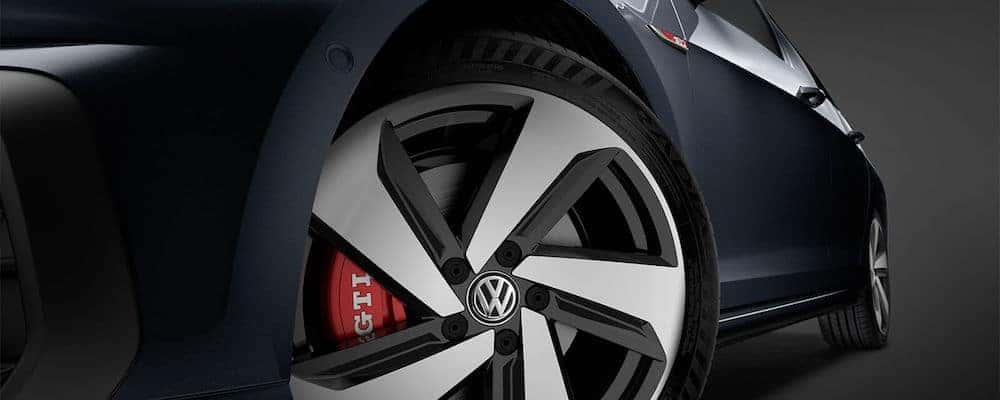 If you have a Volkswagen model in Tysons Corner and want to enhance its performance on the roads, you have several options to choose from, including genuine Volkswagen parts and accessories, and aftermarket Volkswagen performance parts. Learn more below then reach out to the Lindsay Volkswagen of Dulles parts center to ask about available parts near you!
Genuine Volkswagen Performance Parts
Identical to the factory originals, Genuine Volkswagen parts are of the highest quality and make upgrades easy with a true fit and finish. They're precision-engineered for optimum VW performance and backed by a limited warranty from Volkswagen. Genuine performance parts and accessories available to Springfield drivers include:
Body kits with side molding, side skirts, and more
Spoilers and sport suspensions
Performance brakes
Sport pedal cap sets and R-Line clutch pedal caps
Exhaust systems like the Center Twin Exit Exhaust or Left Exit Exhaust
Aftermarket Volkswagen Performance Parts
If you want to give your Volkswagen Golf GTI, Jetta, or Touareg extra special upgrades, there are aftermarket performance parts available, but there are a few things to carefully consider before proceeding:
Adding aftermarket parts may void the warranty, and a voided warranty (or the unique nature of the upgrade) may reduce trade-in value.
Finding a dealer that specializes in modified vehicles to get a trade-in estimate is always a good idea.
Specific modifications can enhance performance in some ways while offsetting it elsewhere, so decide ahead of time what kind of performance you want out of your vehicle.
Taking all this into consideration, aftermarket performance parts tend to provide the most value when you don't plan on selling your car.
Volkswagen performance parts that will give you an edge and make driving around Alexandria even more fun include:
Performance tires made of softer rubber for better traction
A more powerful engine
Transmissions and braking systems
Free-flow mufflers and high-end air filters
Rely on Lindsay Volkswagen of Dulles for Your VW Parts
When you are ready to upgrade your Volkswagen, you can easily order parts online at Lindsay Volkswagen of Dulles, and even save on your next visit with our rotating parts and service coupons.
More From Lindsay Volkswagen of Dulles
If your transmission on your last legs in Tysons Corner, you might be getting ready for a hefty transmission cost at thousands of dollars. Depending on your vehicle and transmission type (CVT, automatic, or manual transmission) the price can vary widely, but generally, a new transmission ranges between $1,800 and $3,400. On top of that, labor…

If you have a Volkswagen model in Tysons Corner and want to enhance its performance on the roads, you have several options to choose from, including genuine Volkswagen parts and accessories, and aftermarket Volkswagen performance parts. Learn more below then reach out to the Lindsay Volkswagen of Dulles parts center to ask about available parts near you! Parts Center Genuine Volkswagen…

Timing belts, also known as cambelts, are vital to the overall health of your Volkswagen vehicle. Timing belts harmonize camshaft and crankshaft rotation. If both are in sync, everything can run properly, but if they are not, it can cause serious longterm issues. Take the trip from Alexandria to the Lindsay Volkswagen of Dulles service center so you…